With the cold and dark weather set in for winter, there is still time to organise an unforgettable rugby tour to look forward to! This is a guide to our best rugby tour destinations and will help you with ideas to get your rugby team away on a rugby tour. For a full list of our rugby tour destinations you can visit our website to see rugby tours that range from the UK and Europe to Australia, South Africa and Canada.
France is the closest and most accessible rugby tour destinations in Europe, with both fight and coach & ferry options available. We can also offer a range of destinations within France such as Paris, Lille, Nice and Toulouse. Rugby is now the most popular team sport in France, and is played at all ages in clubs accross the country and we are sure to find the perfect rugby fixtures for your team.
Not sure if France it the destination for your team, why not see what other clubs thought of their Rugby Tour to France.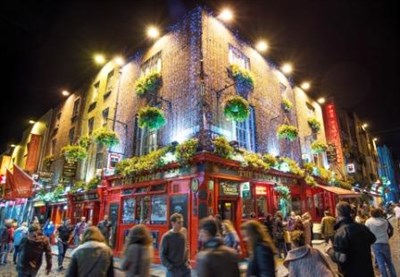 Ireland continues to be one of the most pupular rugby tour destination with an unbeatable combination of top quality rugby and an endless supply of Guinness! A rugby tour to Ireland could see you based in the bustling cities of Cork or Dublin. Our host teams are renowned for their post match hospitality so you are sure to receive a warm welcome, if not a very sore head in the morning. A rugby tour to Ireland should also be high on the wish list of any junior rugby teams with the fantastic facilities of Gormanston Park offering a superb combination of rugby, training facilities and enjoyable social activities. For any U13 rugby team, the popular and well organised Terenure Rugby Festival is a fantastic way to close your rugby season.
Not completley sold on Ireland as a destiantions for your next Rugby Tour, why not see what other clubs thought of their Rugby Tour to Ireland.
Belgium is a not always thought of as a front line rugby tour destination, but its proximity to the UK and growing rugby popularity ensures that rugby teams from across the UK visit in their masses each year. We are sure it will be especially popular with your front row as the country is renowned for its food and drink! Belgian beer is considered some of the best in the world and I am sure you will enjoy exploring the bars and breweries and sampling the many varieties on offer! We can arrange your Rugby tour to cities such as Antwerp and Brussels. Both destinations offer a fantastic night life and a range of off the field activities such as brewery tours or a round of golf.
Belgium is a fantastic destination for your next rugby tour but if you need convincing here is what other clubs thought of their Rugby Tour to Belgium.
Spain as a rugby tour destination is famed for it's gorgeous Mediterranean climate and Lloret de Mar, where we like to base the majority of our rugby tours, has some of the best beaches in the country. There are has seen a lot of recent development and now its modern bars and restaurants are infused into the Old Town's narrow streets and Catalan style buildings. Barcelona, the capital of Catalunya, is only an hour drive down the coastline and if you wish your rugby tour can include a trip to this fascinating city and the impressive Nou Camp stadium home to FC Barcelona.
Not sure if Spain is the best rugby tour destination for your team, see what clubs have thought of their Rugby Tour to Spain.
Holland is one of our most popular rugby tour destinations, not only due to its convenient location, but also due to the hospitality our Dutch host teams are renowned for (or 'third half' as they like to call it). We will base you in Amsterdam, a city famed for its nightlife! There is so much to see and do on your rugby tour, from the countless museums to brewery tours and beer bikes. We can help recommend the best places to go and organise tours and excursions for your group.
Don't miss out on what Holland has to give as a Rugby Tour destination, See what other clubs thought about their Rugby Tours to Holland.
Looking to Travel Further?
If you or your team are thinking of a rugby tour destination that is further afield, we would also be able to offer rugby tours to destinations such as Italy, Canada, South Africa, Barbados and the United States of America. We would be more than happy to look into any destinations that you are interested in, or if you would like to see a full list of destinations visit our website.
If any of these Best Rugby Tour desination sound like something you or your club would be intersted in Contact the Team and we would be more than happy to talk through any ideas you may have, or you can Enquire Now.