Brand New Rugby Tour Destination: La Base France
Burleigh Travel are delighted to offer to you our brand-new rugby tour package to La Base in the South of France. This beautiful destination specialises in hosting touring sports teams, and the package includes full access to their excellent on-site facilities.
La Base offers a unique and memorable experience for the whole squad, combining the luxuries of the accommodation with the more general requirements of a rugby tour such as fixtures and training facilities.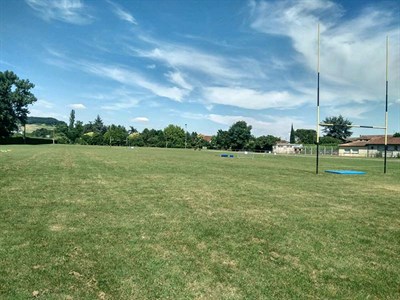 The facilities at La Base are excelent. They have a great range of facilities like; Indoor & Outdoor Pool, Football Pitch & Nearby Rugby Pitch, Two Indoor Gyms (Weights & Cardio), Two Indoor Sports Halls, Beach Volleyball Feild, Tennis Courts, Basketball Courts and a Fully Equipped Meeting Room. 
La Base also includes a Full Board Meal Package. Here the chefs will prepare your three meals a day, cooking homemade meals with local produce. The catering staff understand the needs of a sports team when it comes to meals so they will tailor the meals to your teams needs. They are also able to cater to any dietary requirments. 
Looking for a day out Agen is the closest, with Aqualand waterpark located in Agen this is a great option for the team to get out and have a fun day at the waterapark. Another option would be going to watch Sporting Union Agenais who this year have been promoted to the Top 14 (fixtures permitting). 
If you are wanting to venture out a bit further afeild, we would be able to orginise day trips to either Toulouse or Bordeaux. Both of these cities are over an hour and half away. But it is a great option for a day trip while you away as both these city's have so much to offer with site seeing. 

If you or your club are intereted in a tour to La Base and would like some more information Enquire Here.