The Bognor RFC Mini Rugby Festival 2014
Burleigh Travel's annual trip to the Sussex coast for the perennially popular Bognor Mini Rugby Festival did not disappoint again in 2014.
The Setting....
The weekend began at the Holiday Park accommodation with a reception for tour organisers and coaches where a drink (or two!) were enjoyed with the sun setting over the Solent as a back drop. The touring rugby teams went on to enjoy the onsite activities; especially the superb swimming pool and evening entertainment at the holiday park throughout the weekend when not involved on the rugby field. Thank you to all at the Holiday Park for contributing to the success of the weekend.
The Rugby...
The rugby for the weekend began with the Mini Rugby Festival on Saturday 12th April 2014. Follow this link to read a report about the Bognor Junior Rugby Festival held on 13th April 2014.

30 teams of young rugby players battled it out in a fun filled day of rugby across 6 different age groups at sunny Bognor RFC to compete for the all important silverware. A big congratulations to all players for providing some fantastic rugby for us to enjoy and also to all those who supported and cheered along the way. Thanks also to the hard working and friendly team of volunteers at Bognor RFC who, once again were integral to the success of the weekend.

If you would like to be a part of this high quality Mini Rugby Festival in 2015, the tournament date has been confirmed as 11th April 2015; keep an eye on our website for further details or enquire today to receive your Bognor Mini Rugby Festival 2015 tour itinerary.
The Prize Winners...
In rugby there have to be winners and on this occasion, the teams taking away the Burleigh Travel Trophies were as follows; each are pictured below:
| Age Group | Bognor Festival 2014 Prize Winners |
| --- | --- |
| Under 7 | Winner - Shoreham RFC |
|   | Runner Up - Beckenham RFC |
| Under 8 | Winner - Reading Abbey RFC |
|   | Runner Up - Beckenham RFC |
| Under 9 | Winner - Reading Abbey RFC |
|   | Runner Up - Hove RFC Horns |
| Under 10 | Winner - Beckenham RFC Tigers |
|   | Runner Up - Reading Abbey RFC |
| Under 11 | Winner - Brighton RFC |
|   | Runner Up - Bognor RFC |
| Under 12 | Winner - Shoreham RFC |
|   | Runner Up - Reading Abbey RFC |
Runner Up Of The U7 Age Group At The Bognor Mini Rugby Festival 2014
Beckenham RFC 
Winner Of The U7 Competition At The Bognor Mini Rugby Festival 2014
Shoreham RFC 
 Runner Up In The U8 Competition At The Bognor Mini Rugby Festival 2014
Beckenham RFC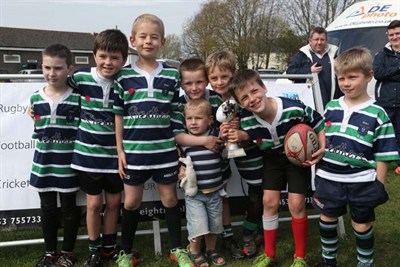 Winners Of The U8 Competition At The Bognor Mini Rugby Festival 2014
Reading Abbey RFC 
 Runner Up In The U9 Competition At The Bognor Mini Rugby Festival 2014
Hove RFC Horns
 Winner Of The U9 Competition At The Bognor Mini Rugby Festival 2014
Reading Abbey RFC
 Runner Up In The U10 Competition At The Bognor Mini Rugby Festival 2014
Reading Abbey RFC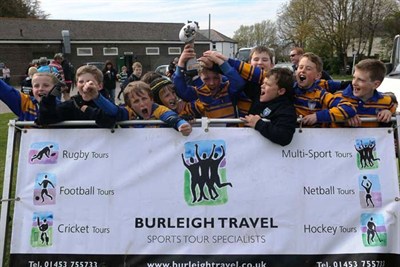 Winner Of The U10 Competition At The Bognor Mini Rugby Festival 2014
Beckenham RFC Tigers
 Runner Up In The U11 Competition At The Bognor Mini Rugby Festival 2014
Bognor RFC
 Winner Of The U11 Competition At The Bognor Mini Rugby Festival 2014
Brighton Bulls RFC
 Runner Up In The U12 Competition At The Bognor Mini Rugby Festival 2014
Reading Abbey RFC
 Winner Of The U12 Competition At The Bognor Mini Rugby Festival 2014
Shoreham RFC