With over twenty years experience organising school sports tours we have an unparallel knowledge about the best destinations from around the world. The perfect school rugby tour has to include a number of key elements both on and off the field, and needs to be tailored to the school in question. Your fixtures need to be at a suitable level, the host teams hospitable and welcoming, the location exotic yet accessible, the hotel comfortable but safe and affordable, and the excursions awe inspiring.
Below we look at five of our top destinations we believe tick all of these boxes.
School Rugby Tours to South Africa
Sitting at the southern end of the world's most epic continent South Africa is one of the most diverse and beautiful counties in the world. A treasure trove of excursions and adventure, it would be a challenge to find more awe inspiring landscapes.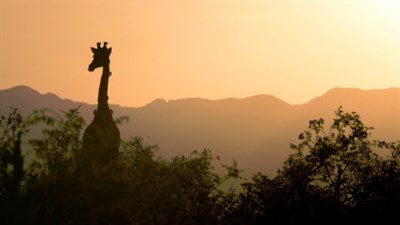 The vast spectrum of wild life in South Africa is almost unbelievable and ranges from lions, hippos and elephants to whales, dolphins and penguins. A trip to Kruger National Park to spot the 'Big 5' is a must. Climb Table Mountain for a panoramic view of Cape Town, take the short trip down to Boulder Penguin Colony where over two thousand penguins call home, or take a guided tour of Robben Island where Nelson Mandela spent 18 years.
If the country itself wasn't enough to tempt you, once combined with it's deep rooted passion for all things rugby and it is clear that South Africa is the perfect destination for your next rugby tour.
Rugby has had a huge role to play in the development of South Africa. The Springboks victory at the 1995 Rugby World Cup is one of the most famous events in rugby's history and went a huge way to helping the unification of the country. Now, over twenty years later, rugby is one of the top sports in South Africa, with a hugely successful national team and competitive and passionate leagues played at every age level.
For the adrenaline seekers we would recommend the 'Big Swing' at the Moses Mabhida Stadium. Officially named the world's tallest swing by the Guinness Book of Records on 14th May 2011 you take a thrilling leap out and swing into a massive 220m arc, soaring into the centre of the stadium.
The second largest country in the world Canada has an endless variety of awe inspiring landscapes. Pick from a range of locations to base your tour including Toronto, Ottawa, Algonquin, Niagara, or Vancouver. Each offers its own unique experience, and you can combine several into your tour. Some of our most highly recommended excursions include a trip to the Niagara Falls and a boat trip on the 'Hornblower Cruise' (formerly the 'Maid of the Mist'), a visit to the CN Tower, white water rafting or explore Algonquin Wilderness Park.
Rugby in Canada has seen phenomenal growth in recent years. While their men have only recently broken into the world's top 20, the Women are currently ranked second. The Women's 7s team recently overcame Great Britain to win the Bronze at the Rio 2016 Olympics. This success has filtered down into their grassroots and school sides resulting in some challenging fixtures.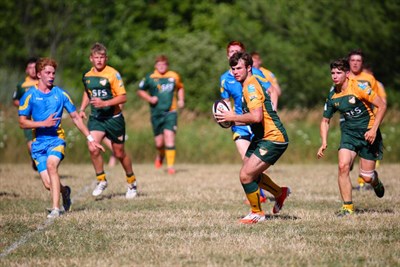 We would recommend going to watch a baseball game, such as the Toronto Blue Jays. Sport in America is nothing like the UK, with huge crowds and fantastic pre and post match entertainment. Expect crowds of well over 20,000 people.
School Rugby Tours to Australia
An epic island surrounded by the Indian and Pacific Oceans Australia is a country full of adventure and unbelievable sights. From the seemingly endless outback to the world famous sights of Sydney you might begin to feel that the rugby is getting in the way! We have a number of locations for your tour such as Melbourne, Sydney, Perth, Brisbane and Cairns. Each will offer a very different tour experience, and you can combine as many as you wish.
Sydney is home to the world famous Opera House and the Sydney Harbour Bridge (which if you feel brave enough you can climb for epic views of the city). Melbourne is a very vibrant city with some fantastic restaurants and bars. A must see is the huge 86 acre Royal Botanical Garden, a visit to the F1 Albert Park race track, and a trip to Phillip Island to see thousands of penguins and a visit to the Koala sanctuary.
Australia is one of the world's top rugby nationals, with a hugely successful national team and some of the top sides in the Super Rugby Franchise. As you can imagine the level of school rugby throughout Australia is extremely high with very competitive and hard fought leagues. A school rugby tour to Australia is sure to be not just one of the toughest tests for your team but also the most memorable. Our extensive knowledge and experience will ensure we organise the best fixtures for your team that suit your ability and tour needs.
Our recommendation for Australia has to be the Great Barrier Reef! One of Australia's, if not the world's, most impressive natural creation the Great Barrier Reef is the world's largest coral reef. Home to over 1500 species of fish, including the famous Clown Fish, 30 species of whales and dolphins and 6 species of turtles there is almost too much to try and see while snorkelling.
School Rugby Tours to Barbados
Located in the Eastern Caribbean and surrounded by emerald blue oceans lapping at white golden beaches Barbados is close to perfection. You will be based on the West Coast in the Holetown area, which has everything you could need within walking distance. The smallest, by far, of our top five Barbados is just 21 miles by 14 miles, but don't let that fool you into thinking you will run out of things to do.
One of the most popular and most highly recommended trips is a day out on a catamaran where you get the chance to swim with tropical fish and even turtles. An island safari is a brilliant way to explore the island, and a visit to the wildlife reserve lets you see some of the island's most exotic animals. On a Friday a trip to Oistins Fish Fry is a must with music, drinks and fresh fish on the BBQ (including sword fish, mahi-mahi and flying fish) it is a real Bajan experience.
While rugby is not a sport often associated with the Caribbean it is played in the majority of school's due to the island's long history of English rule. While now independent there are still many features left from the colonial rule and the sports are one of them. Some of the basic skills may not be to the level of English school boy rugby but this is more then made up for in the passionate and physical way the game is played in the Caribbean, and don't forget the blistering pace. You are sure to find your fixtures challenging yet enjoyable, and can look forward to receiving a very warm welcome from your host teams.
We recommend a day trip to The Boat Yard which is a water based activity park. With rope swings, climbing inflatable's in the sea and an array of other activates it is a very popular attraction for our school teams.
While not as exotic as the first four destinations France is a very convenient rugby tour destination that still has an array of activities and excursions that will ensure your trip creates life long memories. You have a choice of cities to base your tour including Paris, Lille, Toulouse, Biarritz and Toulon. Paris is home to some of Europe's most impressive architecture and attractions such as the Eiffel Tower, the Louvre, the Arc de Triumph and Notre Dame Cathedral.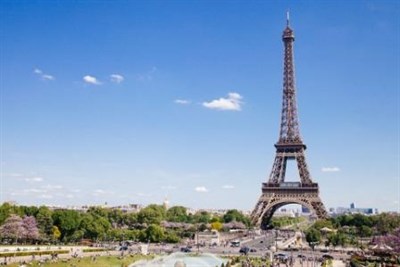 Toulouse, nicknamed 'La Ville Rose' (the pink city), expands out from the beautiful dusty pink old town a modern sprawling city that is France's 4th largest metropolis. With a wonderful mix of old meets new and home to one of France's Top rugby teams this is a wonderful tour location. Lille, just an hour and a half from the ferry, is one of France's hidden gems. Often overlooked it has grown into a vibrant cultural hub with renowned museums, fine dining and a unique Flemish feel. Be sure to visit the huge 17th star shaped fortress which was designed by the famed military architect Vauban.
Expect all the flair and excitement, and occasional unpredictability, in your rugby fixtures that the French national team is famed for. With an ever growing rugby culture throughout France due to the success and big names in their domestic league you are sure to face some stern tests on the field.
On your tour we recommend watching a Top 14 rugby match. With some of the top teams based in our destination cities such as Toulon and Stade Français, these matches are not to be missed. Toulon is currently home to some of the best places in the world such as Bryan Habana, Leigh Halfpenny and Matt Giteau. We can help you to organise this experience to ensure you don't miss out on the action.
To see our full list of school rugby tour destination click here.