Football Tours to Holland
Holland is one of our top destinations for football tours. Not only is it one of the most convenient destination, easily accessed by sea or air, it offers good football and above all good hospitality.
Football is the most popular sport in Holland and is played at all ages and abilities throughout the country. So no matter your level you are sure to enjoy a competitive match. Holland also boasts some of the best youth football tournaments in Europe, such as the Amsterdam Cup and the Easter Open.
Off the pitch there is plenty to see and do. For senior teams explore all Amsterdam has to offer from museums and canal tours to breweries and the never ending nightlife. Junior teams have an array of activities within their accommodation, as well trips to football stadiums or theme parks.
Senior Football Tours to Holland
Amsterdam is the most popular choice for the majority of our senior and university touring teams. Offering an unbeatable nightlife any time of the year it is going to keep you very busy off the pitch. You will be based in the heart of the city with an unbeatable array of activities to keep you busy from a Heineken Brewery tour, a beer bike or one of the countless night clubs, to canal boat tours, museums or hiring a bike.
Junior Football Tours to Holland
Our junior and school tours often prefer the security and activities offered by the holiday parks, which are located throughout Holland. The parks are ideal for a football tour offering a range of activities that are sure to keep any group entertained throughout the duration of the tour such as swimming, bowling, mini golf or renting bikes. This safe and secure environment also offers a bar and restaurant for the older members to enjoy!
Easter Open Youth Football Tournament 2018
Key Festival Facts
Date: 31st March - 1st April 2018
Age groups: Boys: U9-U19 & Girls: U13, U15 & U18
In 2016, four hundred and forty teams from fourteen different countries took part in the Holland Easter Open ranging from U9 teams all the way through to U19's with sections for boys and girls teams making this the biggest youth football tournament in Holland and thus guaranteeing your players plenty of football. You will have to opportunity to play a great amount of football with a minimum of 12 games during the two days.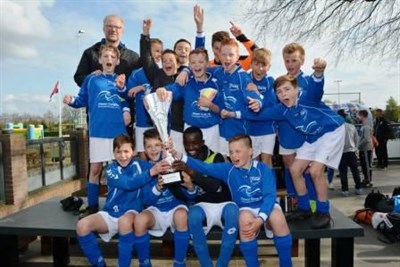 Amsterdam Cup Youth Football Tournament 2018
Key Festival Facts
Date: 26th & 27th May 2018
Age groups: Boys U9 - U17
Amsterdam Cup Youth football Tournament is one of the oldest and most established football tournaments in Holland and 2018 marks the 20th year!
This large and popular event attracts approximately 200 teams from various countries (especially Holland and the United Kingdom) and is held at 2 different sports facilities in Amsterdam with a total of 20 soccer fields. 
If you are interested in football tours to Holland, or would like some more information then please don't hesitate to contact one of our friendly staff, or register an enquiry to receive a tailored tour itinerary.