Inspire your rugby team during the Autumn Internationals 2018
In the up and coming Autumn Internationals we are getting to see the home nations go into battle with the Southern Hemisphere rugby giants. What could be more fitting to experience the passion for rugby in these brilliant home nations for yourselves during your next rugby tour. These Rugby Tours can be very cost effective and affordable with lots of brilliant options for rugby teams of all ages and types. It has been very popular in the past for clubs to go away and play one of our friendly host teams then either go sightseeing or take a tour of the local rugby stadiums and even take in a match to see some of the International players in action when they are back with their club sides.
Wales
Over the years Cardiff has become more popular for rugby tours. This is in line with all the new developments in and around the Capital City making Cardiff a brilliant destination for any rugby tour. Cardiff now offers a wide range of shops and attractions all in walking distance from the city centre, The Principality Stadium dominated the city's skyline and is one of the biggest attractions of the city. Cardiff is the home of Welsh Rugby so we would be able to find a friendly host team that is the same playing level as yourself.
Cardiff is such a great base for a rugby tour we have the brilliant opportunity to play in a rugby festival. The Abergavenny Festival is a great festival run by Abergavenny Rugby Club for U7 - U16 teams, it is designed to make the most of the day and play as much rugby as the WRU guidelines will allow and provides an excellent focal point for your tour.  
If you or you club would be interested in a Rubgy Tour to Wales Enquire Now! 
Ireland
Dublin is a city of many contrasts, a cosmopolitan European centre with impressive avenues and squares and for the older members a mixture of traditional pubs and modern nightlife. For the younger members there are many attractions like the Guinness factory, Wax Works, Dublin Zoo and many amusement arcades like 'Dr Quirky's Good Time Emporium', which has many interactive games. We also have a fantastic new accommodation option at Gormanston Park; here they have a huge range of brilliant onsite facilities like a gym, indoor sports complex, 18-hole footgolf course and a range of playing pitches ensuring that your young rugby players can access fun activities throughout the tour. 
We also have an amazing opportunity to play in a Festival over in Ireland. The Terenure Festival is a specialist event run for under 13's age groups. The festival is hugely popular throughout Europe and draws in entrants from a range of different countries, it is sure to be the competitive festival your looking for! 
If you or you club would be interested in a Rugby Tour to Ireland Enquire Now! 
Scotland
Edinburgh is the Capital City of Scotland, it is a bustling and vibrant city, steeped in history and host to a variety of colourful festivals throughout the year, there is no shortage of things to do in Edinburgh. Some of the top things to do while on Rugby Tour would be to visit Edinburgh Castle and the iconic Edinburgh Zoo. For those looking for a more sporting excursion then what better place than to take a stadium tour at Murrayfeild Rugby Stadium home to Scottish Rugby. Here you will get to see areas that you wouldn't usually and learn about the rich history of Scottish Rugby. With all these amazing attractions you are sure to have a good Rugby Tour in Edinburgh! 
If you or you club would be interested in a Rugby Tour to Scotland Enquire Now! 
France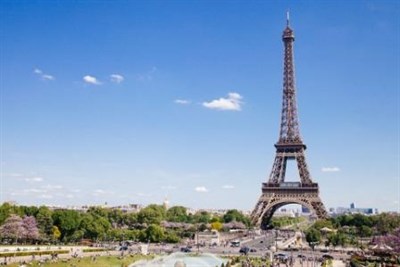 Paris is a brilliant option for your next rugby tour, due to the fact that the vibrant Capital City is so easily accessible by either ferry or airplane it is sure to be a great option. Not only is it easy to get to but it is it is one of the most cultural cities in the world and has a strong tradition for rugby in the area, with both Stade Francais and Racing Metro playing in Top 14 Rugby. There are a variety of sightseeing opportunities and you may wish to include a climb up the Eiffel Tower, a boat trip on the Seine or a tour of the Stade de France meaning Paris is sure to provide a memorable Rugby Tour.
Another option for rugby tours to France is to tour to Lille, it is a great city that has a real balance between culture & history with modern living. This part of France also has a real passion for rugby with some great local host clubs we are sure to find you a great match. All this and such a small travel time makes Lille a brilliant destination for your next rugby tour! 
If you or you club would be interested in a Rugby Tour to France Enquire Now! 
Italy
Chioggia is a beach resort destination on Italy's Adriatic coast. Often referred to as 'The Little Venice' Chioggia is located just outside of Venice and is one of Italy's major fishing ports. Chioggia is situated in the heart of the Italian rugby area, teams such as Padova and Treviso are both close by. With being located just outside of Venice day trip into the city can be arrange by boat or coach and also visit places like the Rovigo wine producing areas and the Gardaland theme park which is the biggest in Europe after Disneyland. All this combined with the warm Italian climate it is sure to be a amazing rugby tour. 
If you or you club would be interested in a Rugby Tour Italy Enquire Now! 
England
We have a brilliant range of destinations for your Rugby Tour all over England. One of our more popular destinations is Gloucestershire, in the past some clients like to tie in watching a Premiership Rugby Match. Staying in this region gives you a wide range of Premiership teams to watch with Gloucester, Bristol, Worcester and Bath all close by. Being based in Gloucestershire our staff playing and coaching rugby at local clubs. This means we have all the local contacts and experience to arrange the best opposition for your friendly fixture, offering a great challenge on the field, and a very warm welcome off it.
We also run a range of different Mini & Junior Rugby Festival over the UK. Two of our more popular events is the Dearne Valley Easter Festival and The South Yorkshire Challenge, The weekends are designed to give your team a tour to remember, you would be based at Dearne Valley which is a state of the art activity centre where they have a range of challenging apparatus such as zip lines, climbing walls, high ropes and a leap of faith. For the Rugby Festival you will be hosted at the impressive grounds at Doncaster Rugby Club where you will be able to play as much Rugby as the RFC guidelines allows against both local and other touring teams. It really is a weekend to remember!
If you or you club would be interested in a Rubgy Tour to England Enquire Now!