Rugby Tours to Belgium
Belgium is a fantastic location for your next rugby tour, with amazing cities to explore such as Antwerp and Brussels.
Brussels is a unique city, expanding out from a medieval core it is a vibrant city which merges seamlessly between the classic and modern. It's breathtaking classical architecture includes the Grand Place and Église Notre-Dame du Sablon, while its modern vibes boast a vast array of bars, cafes and breweries.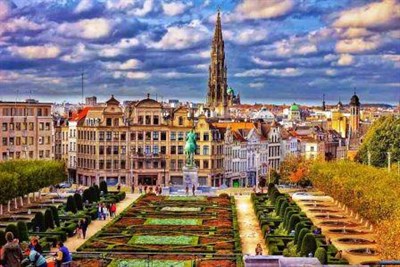 The port town of Antwerp is an intriguing city down whose cobbled streets you can find an array of activities to keep you entertained. Once one of the largest port's in Europe this city has developed into one of the country's most vibrant cities to explore. It's narrow streets are home to exciting cafes and bars, while the city also houses a huge riverside fort, an impressive cathedral and a stunning array of art.
Many of our junior groups choose to stay in Molenheide. This holiday park is set in the heart of the lush green Limburg area of the country and so much on offer for your players. With swimming pools, mini golf, sports pitches and bowling on site, the surrounding countryside is a must to explore. 
While Belgium is not renowned for its rugby, the country has made huge strives over recent years. Rugby is a rapidly growing sport in Belgium and now has over 14,000 registered players and 58 clubs across the country. We work with a number of local clubs who will offer you a brilliant game, and are famed for their post match hospitality. 
The Gent Easter Rugby Festival 
Date: 31st March & 1st April 2018
Categories: U17s, U19s, Mens & Ladies 15's & 7's
Based in the beautiful Flemish city of Gent this tournament was established nearly 30 years ago and attracts team from all over the world! 
Arriving on Friday you will have the day to explore this amazing city, or kick off the weekend with Gent RC who host a Belgian Beer evening and pre-tournament party at their club house. 
The tournament takes place on the Saturday. This is a great day of rugby, and in the past has seen over 70 teams competing and 1,500 players involved. After the matches enjoy an all you can eat BBQ and after party. 
Sunday is free for you to explore the local area. You can find out more about this fantastic event here.
Tour Highlights
There is so much to see and do while you are in Belgium that it is hard to pick. 
Belgium Beer Tour
A must for all senior tours! The country is renowned for its fantastic beers and there are countless breweries and artisan pubs to explore and sample. 
Antwerp Zoo
This is one of the oldest zoos in the world! But enclosures in the 10-hectare site are state-of-the-art and the zoo's breeding program has an international reputation. 
Walibi Theme Park 
This is one of Belgium's top theme parks and has over 40 rides for all ages.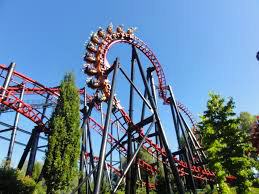 If you would like to find out more about organising your next rugby tour to Belgium then we would love to hear from you. Contact us now or register an enquiry.