Cricket tour ideas for 2017
With the new season on the horizon and your team beginning to come together for net sessions, now is a great time to have look at ideas for your next cricket tour! 
We have been organising sports tours for over twenty years and we would be delighted to pass on that experience and knowledge by aiding you in booking an unforgettable experience. Whether you are looking to get your new session off with a bang with a long weekend preseason tour, or a long haul destination for a longer end of season or summer tour, we have an array of options sure to create lasting memories and an unforgettable experience. 
Below we look at some of our most popular cricket tour destinations to help give you and your team some ideas.
Barbados
Simply put Barbados is paradise! Located in the Eastern Caribbean, surrounded by emerald blue oceans lapping at white golden beaches, the culture is laid back in all things, bar cricket, where the Caribbean as a whole has an unmatched passion. Swim with turtles, take an island safari, go on a rum tour, have a day on a catamaran or simply enjoy one of the many stunning beaches during an unforgettable tour experience. 
"Thank you for organising such a fantastic tour. Your advice and support before the trip was invaluable and provided the perfect tour for us. Swimming with turtles was everyone's' highlight, I am so pleased you suggested it. The Tour was so special something the players will never forget." - Knebworth Park U16s Cricket tour to Barbados
Malta
Malta is one of Europe's hidden gems! The island boasts 300 days of sun a year and some of Europe's best snorkeling. Renowned for it's history (It has the greatest density of historic sights then any other country spanning 7,000 years) it is developing a vibrant nightlife scene. St Julians, where you will be based, is the main hub and many clubs now play host to some of the world's most renowned DJs.
"The hotel was perfect, it had a rooftop pool and bar. We would highly recommend visiting the city of Valletta, the city is stunning with so much to see and do. I was recommended Burleigh Travel and thus expected good things. I was certainly not disappointed. All the members of staff were helpful and ensured everything ran so smoothly. Every task we asked of you was completed promptly and excellently - we have no complaints at all about Burleigh Travel and would recommend you to anyone organising a sports tour." - Nottingham University CC tour to Malta
Spain
Spain is a brilliant destination for your next tour. Offering sun soaked beaches, beautiful cities to explore, fantastic food and drink to try and some brilliant days out. While cricket isn't one of the most popular sports in Spain there is a growing club scene with teams located all over the country. It may not be the most challenging of matches but the gorgeous climate and warm welcome will make sure your fixtures are unforgettable.  
"Thank you for arranging such a memorable tour, we had a brilliant time. The service from Burleigh Travel was fantastic, everything was so well organised" - Cardiff University CC tour to Spain
Holland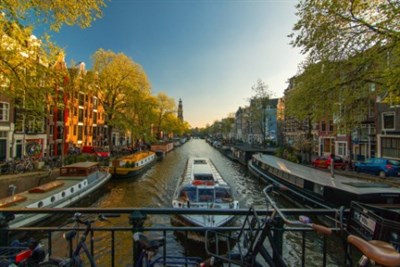 What better way to start or end a season that with a long weekend in Amsterdam with your team mates?! Take a Heineken beer tour or visit Brouwerij 'Tij an artisan microbrewery based in a windmill. Explore the vibrant markets, museums, cafes and bars. Try to find time in fit in some cricket, where the host teams are renowned for their hospitality and famous 'third half'. 
"We really enjoyed our tour. Our accommodation was fantastic, perfect for what we needed. The inclusion of a bar and club in the hotel was a brilliant feature. The clubs were incredibly hospitable and we had a great time! Amsterdam CC were especially fun, and we thoroughly recommend them! I will definitely be back in contact about next years tour" - Hull University CC tour to Amsterdam
Dublin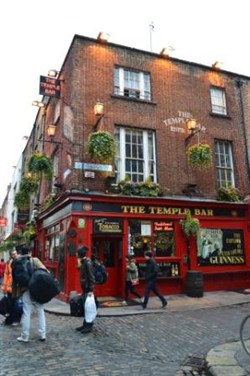 A fantastic location that is close to home but offers you a unique tour experience. There are a number of brewery and distillery tours on offer, the most popular being the Guinness Factory where you end the tour with a pint and a incredible view of the city. Visit the famous Temple Bar, Dublin Castle or take a tour of Croke Park. Our host clubs are renowned for their hospitality.
"We had a great tour which everyone really enjoyed. Our accommodation was in the perfect location, and the staff were so friendly and helpful. Our games were excellent. We won the first, but lost the second due to too much "black tea!?" The teams were so hospitable. We are so happy with the service from Burleigh Travel and will definitely tour with you again." - Heyford CC tour to Dublin
If you like the look of any of these destinations for your next cricket tour why not register an enquiry with us so we can begin to put some information together for you. Or check out our full cricket tour listings to see all the destinations we offer.