We are always delighted to work with sports teams from the Armed Forces, and are very proud of our history of organising successful tours for them. In the last 12 months alone we have arranged tours for 11 different military sports teams to a range of locations around the world.
Football tours are one of the most popular, but with so many destinations on offer it can be difficult to know where to tour to. The aim of this article is to give you an overview of five of our most popular destinations to give you some ideas for your next tour. To see the full range of destinations we can offer for armed forces football teams please click here.
Canada
Canada is an extraordinary country to explore on your next tour! It is made up of some epic landscapes which include huge cloud topped mountains, rolling forests, waterfalls and vibrant cosmopolitan cities. We would recommend basing your tour around staying at a number of different locations to experience as much of the country as possible. A combination of Toronto and Niagara is the most popular.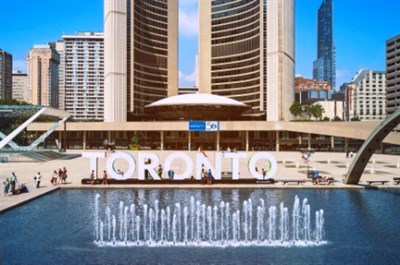 Football in Canada:
You can expect some very competitive football in Canada, with strong local teams for both men and women. Our Canadian contact clubs are also famed for their hosting and post match hospitality!
Activities and excursions:
There are some fantastic trips on offer in Canada – climb the CN Tower or watch a live baseball match. Take a ride on the 'Hornblower cruise' (formally the Maid of the Mist) or the adrenaline pumping Whirlpool Jet Boat.
The Three Rifles recently returned from a football tour to Canada and you can read all about it here.
Holland
A football tour to Holland will offer your team a fantastic mix of competitive football and social bonding. We will look to base you in Amsterdam, but we can offer quieter locations if you wish. Holland is a beautiful country, with countryside's full of tulip fields and colourful windmills. Amsterdam itself is world famous, and has a array of sights to explore.
Football in Holland:
Like Canada, you can expect exceptional hospitality from your opposition. Our Dutch teams are renowned for their 'Third Half' and are sure to show you a great time. Not forgetting the football, you are sure to have a great game and we can run towns for both male and female sides.
Activities and excursions:
As you can imagine there is plenty to keep you entertained while on tour to Amsterdam. Why not take a brewery tour, the Heineken Experience is very highly rated, or for something a little different try Brouwerij'Tij; an award winning artisan microbrewery housed inside a windmill, which offers tours and tasting. The city is also full of museums and art galleries. There are countless bars and clubs to try, you can even hire a beer bike!
The Army Reserve Women recently returned from a football tour to Holland and you can read all about it here.
Malta
Malta is a wonderful Mediterranean option for your next football tour, boasting over 300 days of sunshine a year! Surrounded by clear blue seas it is a gorgeous island to explore with stunning architecture and fascinating sites to explore.
Football in Malta:
Football was introduced to Malta by British armed forces who were stationed there in the mid 19th century. Since then football has grown rapidly and there are currently 53 teams spread over 4 leagues. This ensures we will find you the perfect opposition for your tour!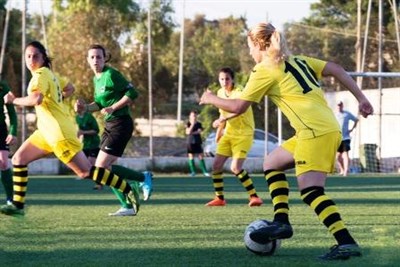 Activities and excursions:
Malta is a fascinating island to explore, with the greatest amount of history per square foot than any other country in the world! Spanning 7,000 years it ranges from unique prehistoric temples, some of the oldest stone buildings in the world, Roman catacombs, medieval towns, and the extraordinary architectural and artistic legacy of the Knights of St John. But the island isn't stuck in the past and has a phenomenal nightclub scene, vibrant markets and some of the best snorkelling in Europe.
The Royal Engineers toured to Malta this year with their men's and women's football teams. You can read all about it here.
Spain
Spain is a fantastic choice for your next tour! We look to base the majority of our tours in the stunning Lloret de Mar region. The area is renowned for its beaches, which have been awarded the Blue Flag (an award which guarantees the best beaches and seas). It is also only an hour from Barcelona so be sure to spend a day exploring the wonders that it has to offer.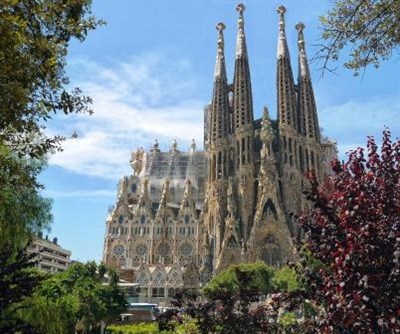 Football in Spain:
Spain is one of Europe's biggest footballing nations, with one of the best national teams and domestic leagues in the world! You can expect passionate and competitive fixtures during your tour, with great hospitality after the game!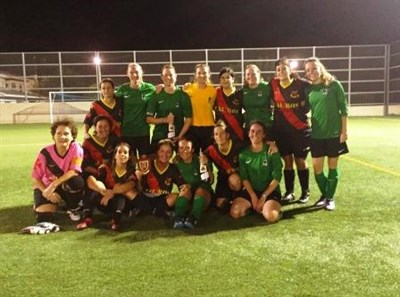 Activities and excursions:
There is so much to see and do in Spain it is difficult to condense the list down. A day trip to Barcelona is a must, which can be combined with a stadium tour of Nou Camp (or even watching a match if the fixtures line up). There are some stunning beaches to explore, water parks, go karting and water sports.
The Royal Engineers took their men's and women's football teams over to Spain last year. You can read a report of their tour here.
If you are interested in any of the destinations above, or have somewhere else in mind, then please contact us now for more information or submit an enquiry to receive your tailored tour itinerary.