General Rugby Festival Information
Welcome to the Inaugural "Festival on the Farm" where you will be based at the unique Croft Farm Waterpark, where you can enjoy a fantastic camping or chalet experience which is the perfect setting for your end of season tour.
Having worked with Croft Farm for many years we are excited to combine a host of activities and events all at one amazing venue for your group to enjoy.
Located just outside Tewkesbury, Gloucestershire, where rugby is very much part of the local tradition, Croft Farm's unique onsite facilities include a log cabin clubhouse, a rugby training area, a water sports centre offering brilliant activities such as raft building and katakanuing which together with evening entertainment there will be plenty to keep the group entertained throughout the weekend.
You are also conveniently located to combine this experience whilst watching live Premiership Rugby where you have the choice of watching Gloucester vs London Irish or Worcester Warriors vs Leicester Tigers.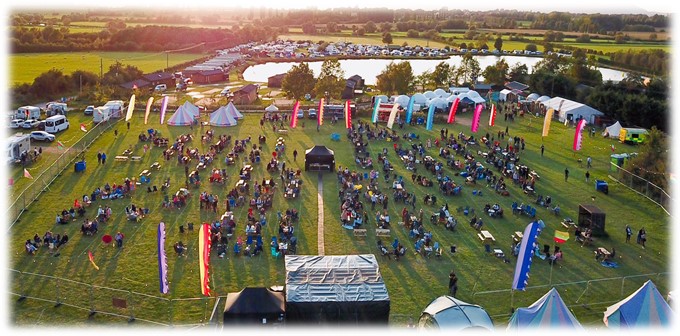 In addition, you will have access to the onsite Rugby "Meadow" throughout your stay, meaning your group can train and play rugby onsite.
Your Rugby Tour Itinerary
Friday 28th May 2021
What a way to start the school holidays, as you travel to Croft Farm where upon arrival you will be met by the Burleigh Travel team who will help you check into your accommodation.
The rest of the early evening will be free where you may wish to make use of the onsite "rugby meadow" for a short training session prior to your evening team meal.
Saturday 29th May 2021
After a good hearty breakfast, you will have some free time before you enjoy your team activity, where you will have the choice of activities such as Paddleboarding, Kayaking and Pedal Boats, great fun and an opportunity to enjoy some team building.
In the afternoon you will have the opportunity to enjoy a training session on the Rugby Meadow or watch either Gloucester Vs London Irish or Worcester Vs Leicester Tigers in the Gallagher Premiership
In the evening you will have the opportunity to relax and enjoy a team meal together or enter into the Burleigh Travel Karaoke contest, with awards for the most impressive performances!
Sunday 30th May 2021 – "Festival" on the Farm
Here you will join local sides and other touring teams to take part in a fun and exciting festival on the farms very own "Rugby Meadow", so no travelling required!
Once the Rugby is complete your group will enjoy some time to relax before you enjoy an end of tour BBQ to celebrate your successful touring weekend, which will be followed by "Band in the Park", a live music performance to finish the tour off in style.
Monday 31st May 2021
After what will have been a very busy weekend, the group can now enjoy a more sedate morning. Once Breakfast is complete your group can enjoy some leisure time at Croft Farm before you travel home to complete your touring weekend!
Enjoy 3 nights at the Festival on the Farm 2021 From Just £109 per person
If this the event for you, enquire now to book your place.