Ysgol Y Strade took two rugby and a netball team on a once in a lifetime 10 night tour to Canada. It sounded like they had an amazing time and were kind enough to write this report for us;
"On the 11th of July 46 school pupils from Ysgol Y Strade travelled 4000 miles with five of their teachers to the Ontario region of Canada on a sporting tour of a lifetime. The tour party consisted of an u14 netball team, an u14 rugby team and an u16 rugby team with 16 girls and 30 boys touring respectively.
The first seven days were spent in Toronto and the group's first visit was to the CN Tower, one of the tallest buildings in the world at 553 metres high. The boys were fortunate enough to watch a Pan Am Games Softball match whilst the girls watched the USA vs Venezuela mens baseball match. The girls first match was against North Yorks and the player of the match accolade went to Georgia Jones. Also during their time in Toronto attractions such as the Ripley's Aquarium, the home of the Blue Jays baseball team at the Rogers Centre and the Hard Rock Cafe were visited.
Pupils travelled in style on the open air bus and were fortunate to look back at Toronto's magnificent skyline aboard a boat on Lake Ontario. The girls enjoyed travelling on the infamous yellow school buses of North America but sadly they lost their second game 22-21 in a well fought match.
More adventurous activities included highlights such as go karting at Polson Pier and a trip to Wonderland Theme Park. Both the boys u14 and u16 squads beat their opponents convincingly in their first two matches each with scores of 63-0 for year 9 and 15-0 to year 11 to be proud of. After some last minute shopping at the enormous Eaton Centre it was time to bid farewell to a city that was starting to feel like home and head for Niagara.
Upon arrival the group headed immediately to the Whirpool Jetboat and roars of laughter echoed around the falls as they got soaked from head to toe. The next few days were spent embracing the enchanting natural beauty of one of the natural wonders of the world coupled with entertainment in the Clifton Hill district. The boys played their final matches with year 9 losing 26-12 and year 11 winning 31-7. The tour group travelled home on the 22nd of July for the remainder of the Summer holidays.
All involved would like to thank the sponsors; lnterserve, Manhattan Marketing and Harry Phillips Garage. An extended appreciation goes to Manhattan Marketing for designing and producing the touring kit. Thank you also to all members of staff, parents, governors and friends of Ysgol Y Strade and the Llanelli community. Thank you to our captains Emily Hazell, Georgia Jones, David Jones and Benjamin Edwards for their leadership.
Lastly but by no means least this tour would never have been made possible without the hard work and dedication of our fantastic tour provider, Burleigh Travel. Burleigh were recommended by another local school, Amman Valley and we were pleasantly surprised with their competitive quotes and professional brochures sent to us very efficiently. Burleigh Travel did not hesitate to present to our parents upon request which was very reassuring to the school staff who could direct any questions to their experienced member of staff.
The contact over the two years with Owen and later Carolyn was second to none. Enquiries were always dealt with efficiently and professionally with a personal touch. Towards the end of the preparations Carolyn displayed particular patience and understanding when it was needed most.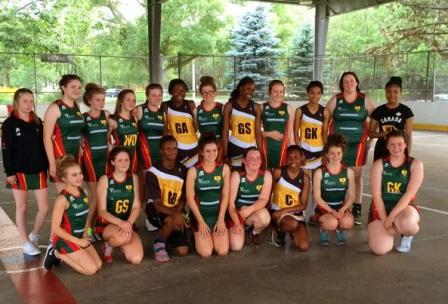 During our time in Canada Burleigh employees Gareth and Ryan were on hand with recommendations and assistance around the clock. Again, this was greatly received by the school staff.
I cannot thank Burleigh Travel enough for a once in a lifetime experience. We will not hesitate to recommend your outstanding service and look forward to working with you again in the future."
If this is a tour that appeals to you and your netball club, please contact us through our online enquiry form and we will happily provide you with the information you need.