Senior Football Tour to France - Welland FC
A fantastic 3 night tour to Lille
Senior Football Tour to France - Welland FC
Lille is a great location for a weekend tour. Just an hour and a half from Calais it is easy to reach and has plenty to keep your team entertained. The city was the voted The European Capital of culture for 2004 and has a seemly mix of new and old. 
The team met at their club on Saturday morning to board the coach and make the trip over the Channel. By early afternoon they were in Lille and had the afternoon and evening to explore the city.
They had Sunday morning free to explore, or recover, before their first tour fixture against AMS Lensoise. After the match they enjoyed some beers and food with their hosts.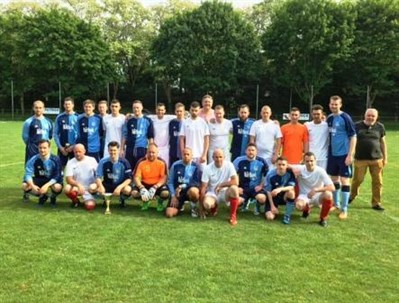 The next day was free before an evening match against Spartak Lillois. This was a great contest with the tourists coming away with an 8-5 victory. After some post match hospitality the guys had the night free to celebrate the end of a successful tour.
Welland FC: Football Tour to Lille Highlights!
The players and coaches had a fantastic time on their football tour to Lille and some of the highlights of their tour included:
Two competitive fixtures with fantastic hosts
Great accommodation and really friendly staff
Excellent nightlife
Very good service from Burleigh Travel throughout
If this is a tour that appeals to you and your Football Club, please contact us through our online enquiry form and we will happily provide you with the information you need.