Dublin is a fantastic destination for rugby tours of all ages! With so much to see and do, great fixtures and renowned hospitality, Dublin offers an unforgettable weekend! Leamington RFC U15s found this during their tour, with two hard fought games played in the true spirit of rugby, topped off with some great food and drink at O'shea's all weekend.
The team set off on a Saturday morning from their clubhouse to Holyhead where they boarded a ferry to Dublin Port. They arrived into the capital city just after 5pm and made their way to their accommodation. They had an evening meal booked at O'shea's restaurant which the team loved, nothing was too much for the waiting staff and the team ended up making the restaurant their base for the rest of the tour!
On Sunday the players enjoyed breakfast together before boarding their coach to travel to their first fixture, a game against local side Malahide RFC. Leamington lost this game but complimented the hospitality they received and the nature the game was played in.
After their post match hospitality the team headed back to O'shea's for another evening meal.
The second fixture of the tour was on Monday afternoon against Athboy RFC. After another hard fought contest Leamington suffered their second tour defeat but once again spoke highly of their opposition and how well they were looked after.
The following day the team set off home to catch the ferry home.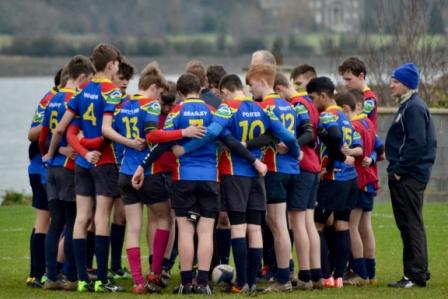 Leamington RFC U15's: Rugby Tour to Dublin Highlights!
The team had a fantastic time over in Dublin and their highlights included:
Exceptional matches and hospitality
Ray the coach driver absolutely superb all trip
Wonderfully looked after at O'Shea's
Hostel was spot on with nice rooms and friendly staff
If this is a tour that appeals to you and your rugby club, please contact us through our online enquiry form and we will happily provide you with the information you need.