University Rugby Tour to South Africa: University of East Anglia RFC
Read about this University team's tour to South Africa, including Sandton, Pretoria, Sun City, Durban and Cape Town
University Rugby Tour to South Africa: University of East Anglia RFC
Senior Rugby Tour to South Africa
During their rugby tour to South Africa, the students from the University of East Anglia visited five centre's during their 17 day tour to this impressive country. This tour was one of the first rugby tours Burleigh Travel arranged to South Africa in spring 2000 and it was a huge success for everyone involved.
The rugby tour started with the group based in Sandton located mid way between Johannesburg and Pretoria where they spent two days to acclimatise. The group then travelled on to the Capital City of Pretoria where they were based for a further two days to experience South African city living and all that goes with it. The group's next destination on their rugby tour was to the sensational Sun City, home to the impressive Valley of the Waves and the famous "Extravaganza" show.
The following day the group travelled to Durban where they stayed for five days. During their time in the Natal province, they played matches against Queensburgh RFC U21's and a Durban Academy U21's side which formed part of their itinerary as a SARFU initiative to encourage rugby in lesser privileged South African communities.
The fifth and final destination on the rugby tour was Cape Town and the group spent their final six days in this lively city; rich in South African history in the unique environment of the Western Cape. During their stay, the group had fixtures against a township club called Lagunya RFC; who's welcome extended to an invitation for the players to visit the Club President's home; an outstanding act of generosity, as well as a competitive fixture against Kraaifontein RFC U21's which again gave the opportunity to experience the after match traditions and cultures of South African club rugby.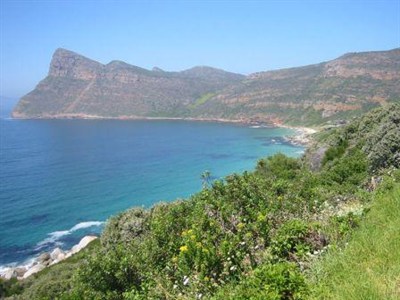 Whilst they were in Cape Town the touring university team took the opportunity of touring the Cape Peninsula for their final full day on the tour which included a visit to the world famous Cape Point where the Indian Ocean meets the Atlantic. They were also able to find time for a wine tasting trip to the vineyards of Stellenbosch and Paarl before heading back to their accommodation to prepare for their final night on the tour.
University of East Anglia

RFC : Rugby Tour to South Africa Highlights!

The rugby tour to South Africa was thoroughly enjoyed by all who attended, with the following highlights being most memorable: 
Fixture v Queensburgh RFC U21
Fixture v Durban Academy U21
Fixture v Lagunya RFC and township visit: the most exceptional welcome
Fixture v Kraaifontein RFC U21
Cape Peninsula tour day
Wine tasting in the vineyards of Stellenbosch and Paarl
Nights out at the Victoria and Alfred Waterfront in Cape Town and on Durban's Golden Mile
Sun City stay; a relaxing paradise
If this is a tour that appeals to you and your rugby club, please contact us through our online enquiry form
and we will happily provide you with the information you need.